Developing for Streaming Video:
Beginner Crash Course for Video App Development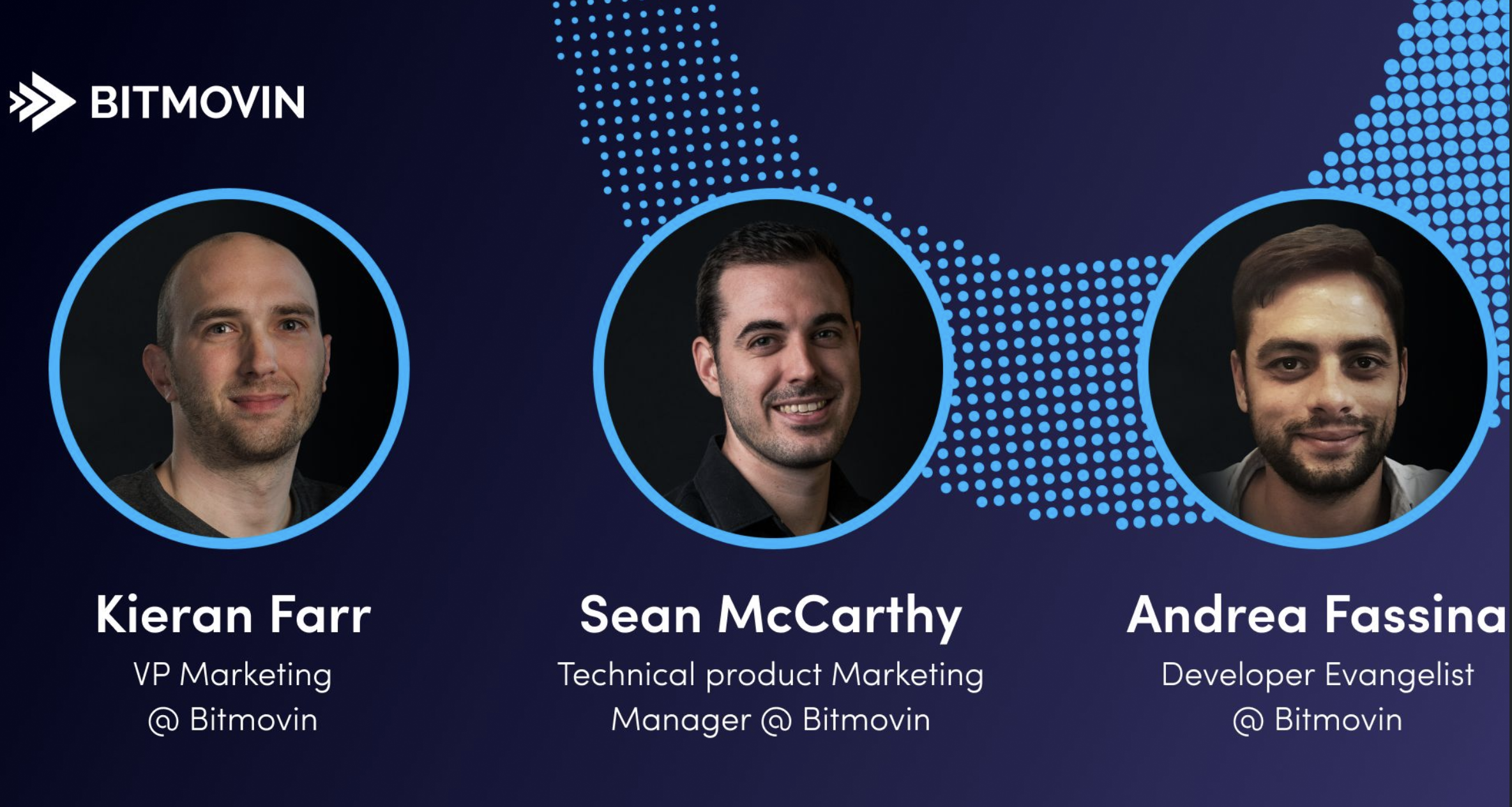 The challenge facing website and app developers.
We understand the ongoing need for website and application developers to deliver breakthrough solutions for their customers, and video development is possibly the most requested requirement today. Ranging from the simplest application idea, through to enabling more premium content for paid subscribers, the quantity and complexity of these requests is ever increasing, which is why we're thrilled to present this crash course for video application development to help guide budding video development professionals to success.

Who this course aimed at.
This course is perfect for web developers, independent coders, creative agencies, students and anyone who has a basic understanding of programming concepts but little-to-zero knowledge of video development.

Why you can trust us.
Our speakers are two of our most seasoned online video experts from Bitmovin: Developer Evangelist, Andrea Fassina and Technical Product Marketing Manager, Sean McCarthy. With their vast experience as video development professionals, they will share a variety of lessons learned, on topics such as:
What are the most common video app requirements and why?
What are common beginner mistakes with video streaming?
What are the key components of a video streaming service?
How do you measure the quality of a streaming service?
What are some quick tips to quickly improve video experience?
Where can I go to learn more information?
Our illustrious VP of Marketing, Kieran Farr, will be there to moderate the conversation and facilitate feedback. We encourage participation so please come prepared with questions to ask if you so wish.