On Demand Webinar
5 Myths About Dolby Vision & HDR debunked
This webinar will cover a wide variety of topics: What is Dolby Vision? How can you integrate it into your video workflow? What are the biggest myths surrounding HDR in Video?
Watch our Tech Myths Debunked On Demand, brought to you by: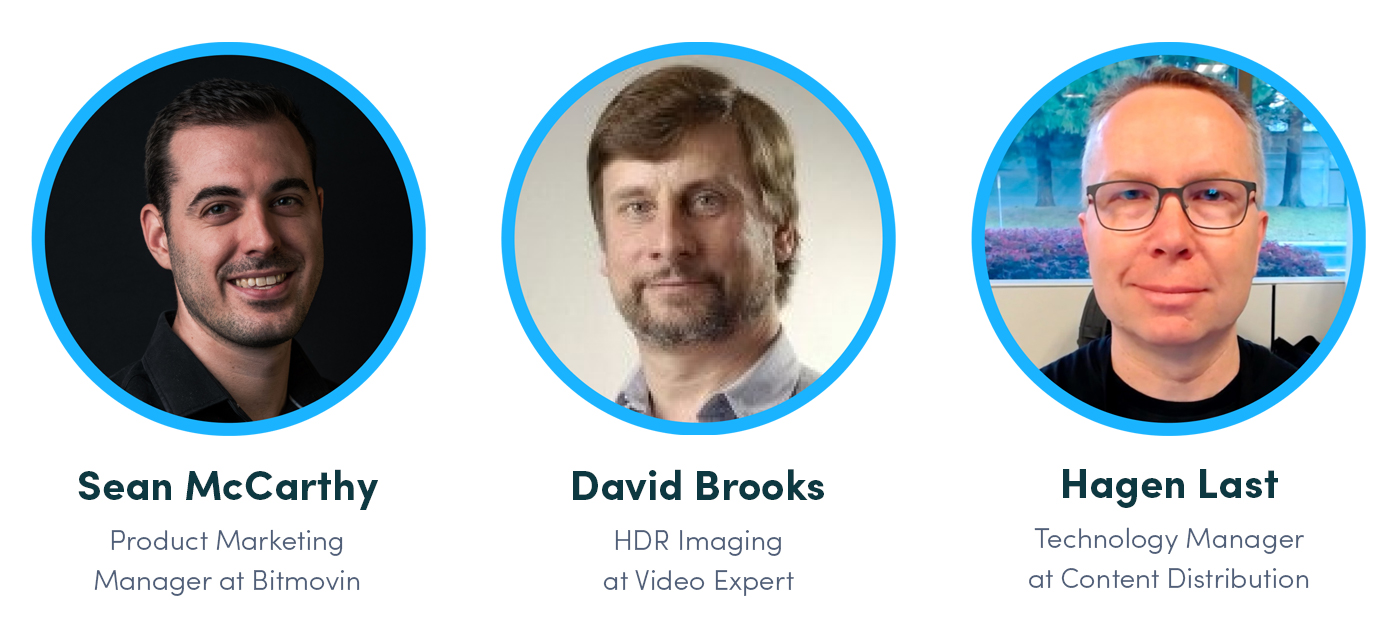 Webinar Overview:
In this webinar, Bitmovin is partnering up with Video/Audio tech experts, Hagen Last, Tech Manager & Content Distributor, and David Brooks, HDR Imaging & Video Expert from Dolby Laboratories and are joined by Bitmovin's own Sr. Technical Product Marketing Manager in an effort to debunk some of the industries biggest myths surrounding HDR & Dolby Vision
Questions to consider in preparation for our session:
Is HDR a premium feature solely for fancy connoisseurs? Is Dolby Vision better than 4k? Is resolution more important than dynamic range? How does the licensing work? Is it too complicated and expensive to integrate into my video workflow?
This webinar is one of the Top 10 2020 Bitmovin's webinars. Take a peek in the full list here.