Webinar on demand
Own Your App Destiny:
Take (and keep) control of your D2C strategy
Creating a video distribution service/app is hard - managing and maintaining it is even harder. The official launch is just the beginning, ensuring that the app continues to run and your viewers stay happy & engaged is the true challenge. Bitmovin and Applicaster have a longstanding partnership to help your team ease the process of video app management from development to launch to scale. Learn about the necessary steps and building blocks to creating your very own OTT app - as well as how to prep and manage it at scale.
Watch our webinar on the challenges of Video App Management, brought to you by: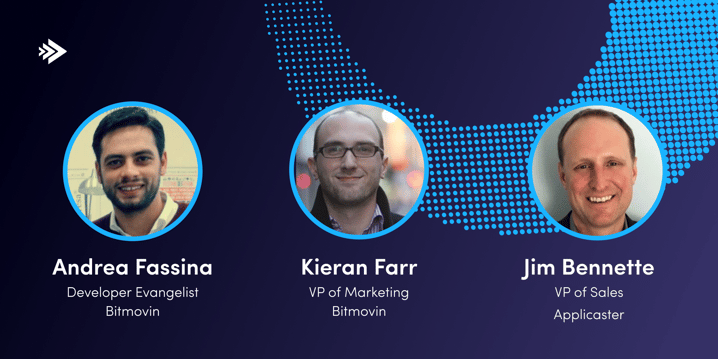 What you'll learn:
Factors necessary to launch: Analytics, CMS, DRM, Encoding, Payments, and more
How to manage quality of experience;
How Applicaster and Bitmovin can help improve your speed-to-market and optimize your operations!
Questions to consider in preparation for our session:
What are the steps necessary to launch a new OTT, SVOD, or other video apps?
Are you happy with the current viewer experience you've built?
Is your time-to-market not moving fast enough?
This webinar is one of the Top 10 2020 Bitmovin's webinars. Take a peek in the full list here.