BITMOVIN'S GUIDES TO VIDTECH SUCCESS
The Ultimate Guide to Container Formats
This whitepaper is a comprehensive overview of the definitions, technologies, & processes that you need to know when working within the back-end of an organization's video-stack. The information inside will help you get started in understanding the Video Tech industry - or - simply a great refresher in case you've forgotten what's on the market! Download today to learn about the latest in Video Codecs, Container Formats, and how CDNs work!
In this guide you'll learn:
Basics & Terminology - Codecs, Containers, Encoding, Muxing
How do media formats work?
The importance and application of media streams
The programs, formats, & processes you need to know!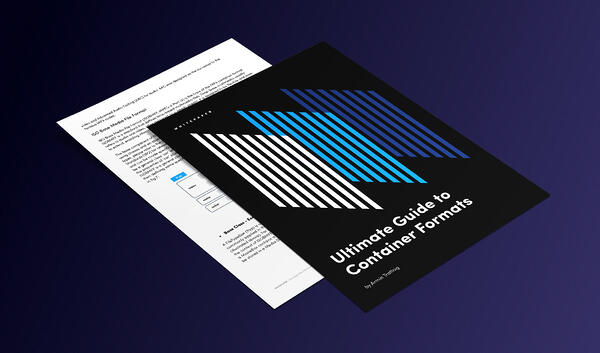 Download Your Copy