Meet us at Nextv Series Mexico
September 28-29,2022
BelAir Unique Mexico City WTC Hotel, Trademark by Wyndham
If you're attending Nextv Series Mexico and looking to improve your video infrastructure, book your meeting with our Bitmovin team. Discover how Bitmovin can enable you to create the highest quality viewing experiences, and how we have empowered video streaming capabilities for Aldea, TV Azteca, Blim TV & Cinepolis.
Not to be missed, we'll be speaking on the recommended panel session "SVOD, D2C and VMVPD Streaming Wars" on Thursday, September 29 at 14:30hrs. The session will explore how to improve churn rates and avoid "spinning", is the future D2C or B2B2C, and more...
Lastly, Bitmovin is delighted to be sponsoring the Lunch & Networking on Thursday, September 29. We hope that by that point you will have worked up a healthy appetite and will join our Bitmovin team for a bite to eat!
For more information on what Bitmovin does, see below!
Not attending the event but interested to learn more?
Drop us an email at sales@bitmovin.com.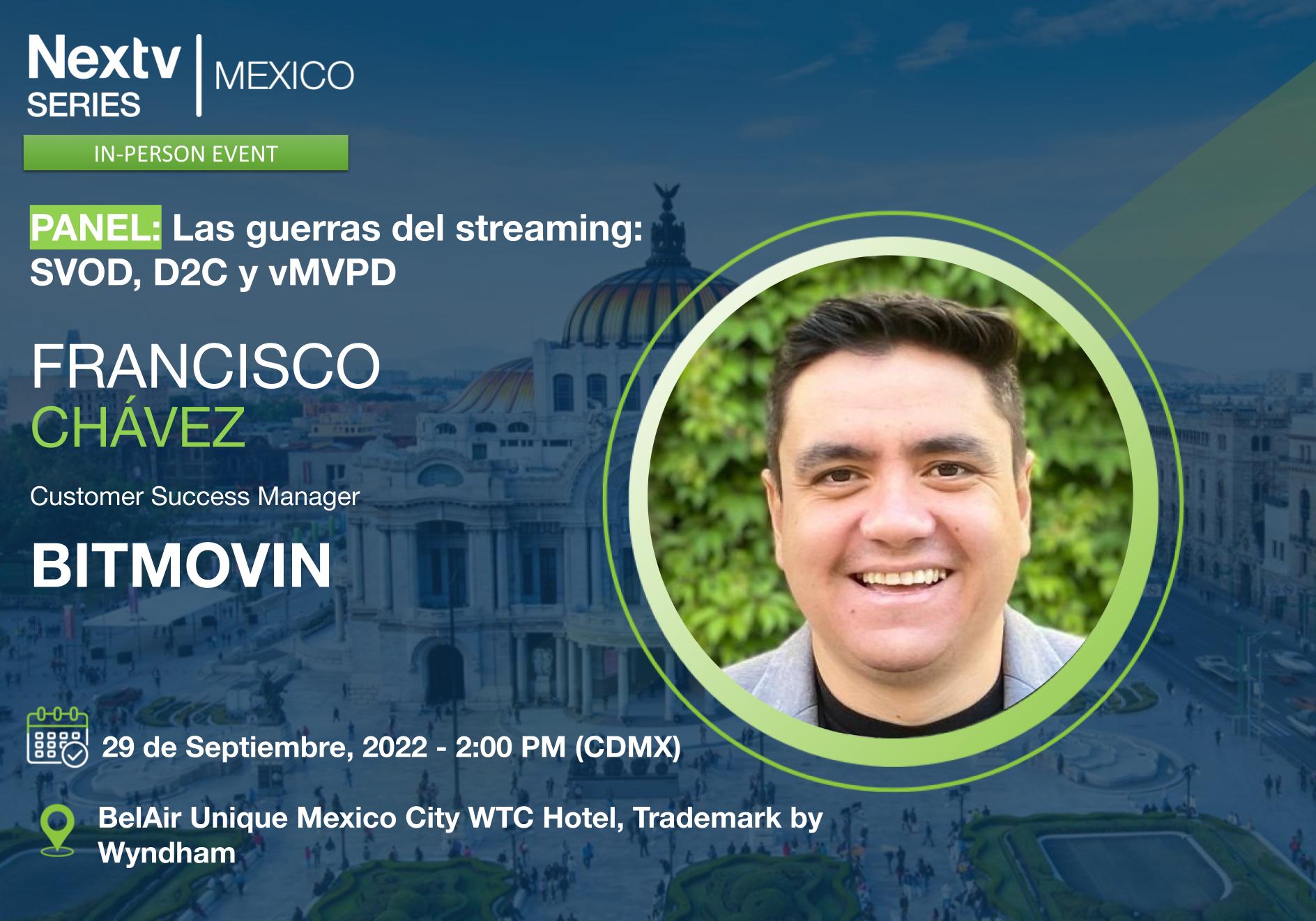 Book Your Meeting