Video Exchange MENA

2019
Meet with Us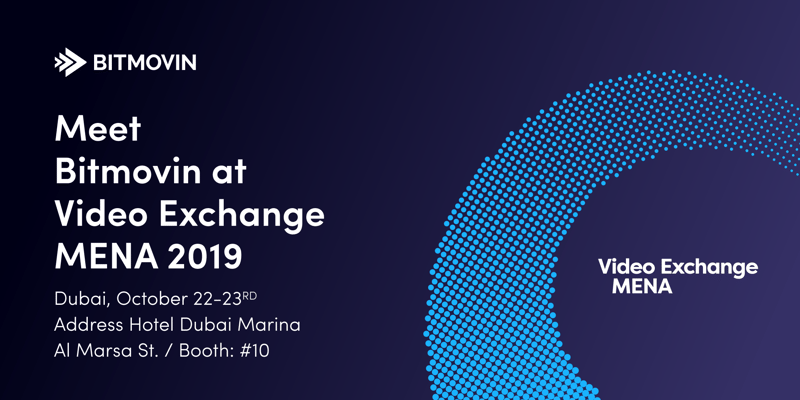 Meet Bitmovin video experts and talk more about the latest video streaming tech!
Come see a demo at our table in the break area outside conference room! Book a meeting with Barney Withers Green, our EMEA Sales Director, by filling out the form.
Also, our VP of Sales EMEA, Michael Armstrong, will be on a keynote panel: Oct 23 at 9:30AM on "A Success Model for Streaming Video Services"