18TH OCTOBER 2023
Amazon IVS & Bitmovin Customer Reception


Get ready for an evening filled with fantastic food, refreshing beverages, and great company at the Amazon Interactive Video Service & Bitmovin Customer Reception. Whether you're a seasoned professional or just dipping your toes into the world of live streaming, this event promises to be an engaging and informative gathering for everyone.
RSVP now to secure your spot at the Amazon IVS & Bitmovin Customer Reception.
Date: 18th October

Time: 4:30 PM - 6:30 PM
Location:

Twitch, 350 Bush Street, San Francisco, CA
Don't miss out on this fantastic opportunity to connect with fellow professionals and explore the future of online video streaming.
About Amazon IVS: Amazon Interactive Video Service (Amazon IVS) is a managed live streaming solution that makes low-latency or real-time video available to viewers around the world, allowing you to create engaging live experiences. Learn more at aws.amazon.com/ivs/ or watch this explainer video.
About Bitmovin: Bitmovin specializes in providing leading edge video encoding solutions designed to optimize video workflows, enhance streaming quality, and ensure smooth playback across various devices and platforms. Bitmovin empowers businesses to deliver video content to global audiences reliably and in the highest quality possible.

*By signing up to this event, you agree to share your data with Bitmovin & Amazon IVS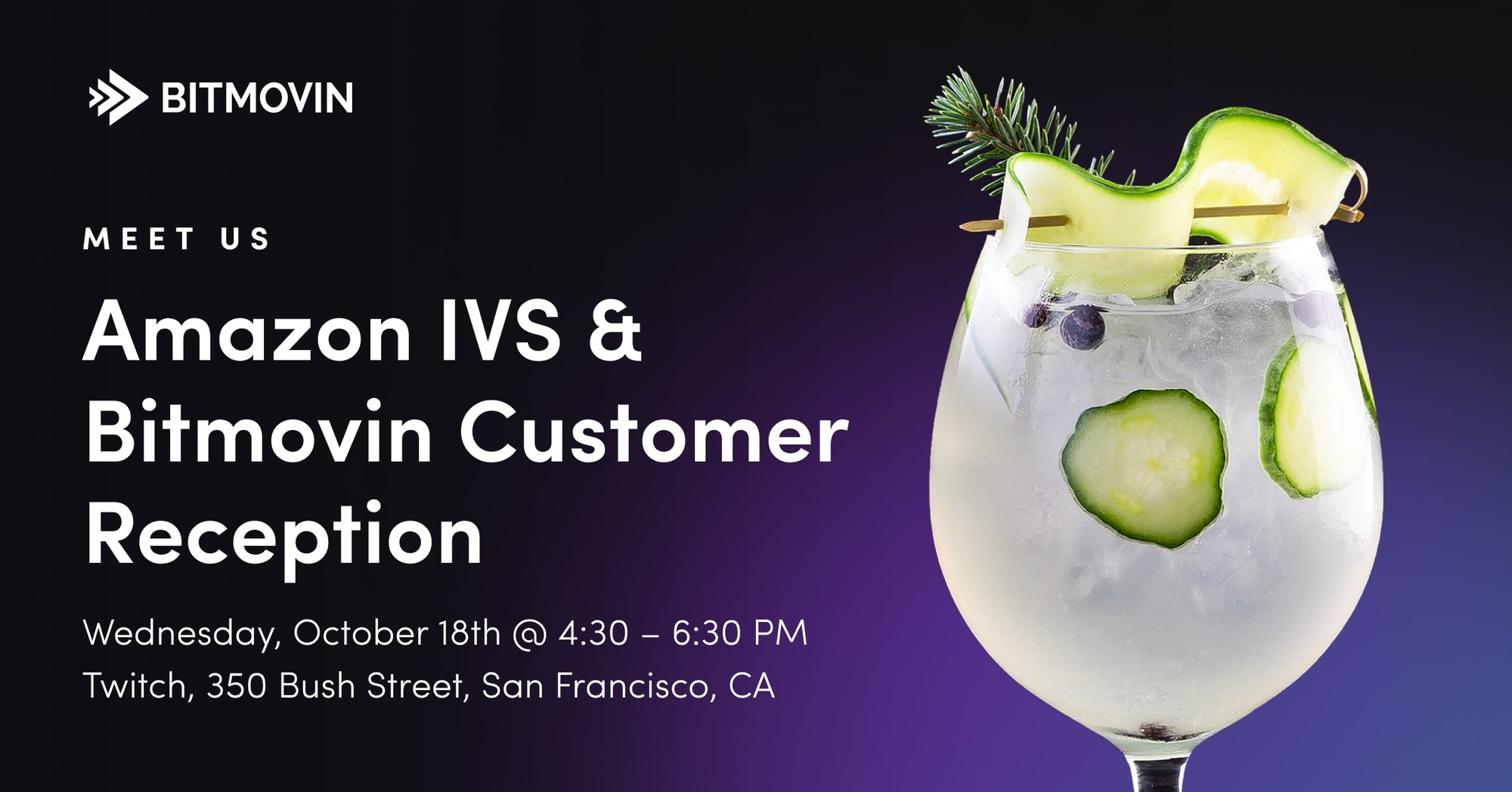 *Limited Seats*