20TH-21ST MARCH 2023 / 09:30 - 16:00 CET
Bitmovin Hackathon
Join Us To Challenge Your Video Streaming Hacking Skills!
A marathon event offering hackers and software engineers alike the chance to team up in a race against time to improve upon or create an entirely new program in the Bitmovin platform.
Dream, Build & Win!
This Bitmovin Hackathon is a two and a half day event happening online and in person, that aims to test your video streaming hacker skills in a fun environment, with the chance to win prizes! Register now, and choose your topic from the options below, or suggest one of your own. This will be your chance to upvote your preferred topic or submit your own ideas on what you'd like to hack in the Bitmovin platform.
We know two and a half days is a big commitment, so we've designed the event to enable you to jump in and out when needed. If you know in advance if you are not able to attend in full (and for which times), please share with us in your form so we can allocate the teams accordingly.
Team Up with the Best in Video Streaming
Our Bitmovin Software Engineers run Hackathons frequently. Due to their huge popularity within Bitmovin, we are excited for the first time ever to extend the invite to our customers, partners and other industry friends in the video developer world.
Join the Fun Online and Onsite in Vienna
If you're local to Vienna, join our Software Engineers in person at the Bitmovin office. We'll have plenty of drinks, snacks and pizza to keep our hungry hackers going! Alternatively you can connect to the event online, and don't worry we've got your stomachs covered too, so watch out for a food gift card voucher landing in your inbox on day one.
Preparing for the Hackathon
All you will need for the Hackathon is your laptops. No previous experience is required of the Bitmovin Platform but if you're new to Bitmovin and would like to preview and play with of the Bitmovin Platform, you can sign up for a free trial here.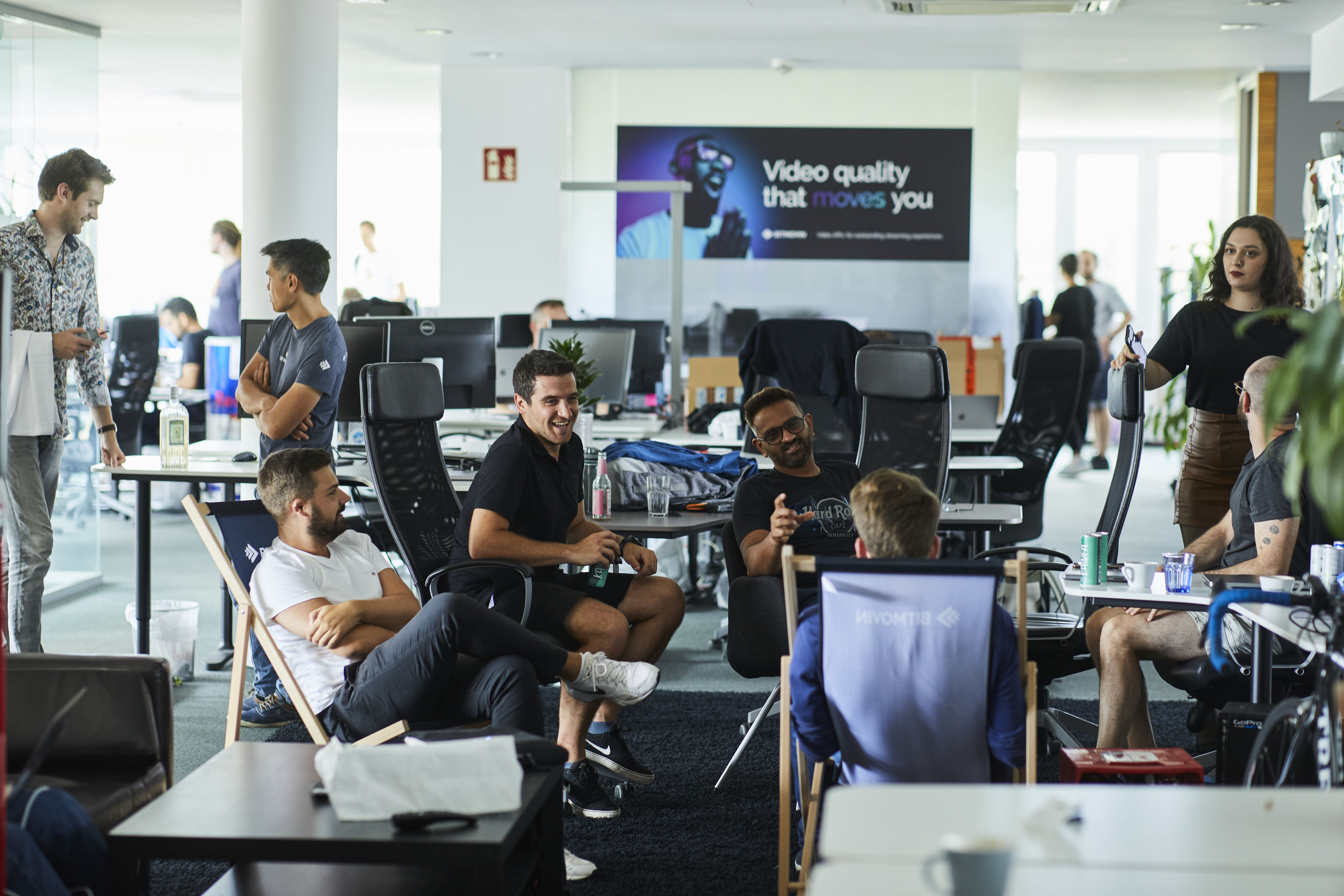 Join us
Topics:
When?
20th - 21st of March / 9:30am-16:00pm CET
Presentation & Awards Ceremony: 22nd March 2023
Location
Online or Turm 24/ 4. OG/ Top 403 Gertrude-Fröhlich-Sandner-Str. 2-4, 1100 Vienna, Austria