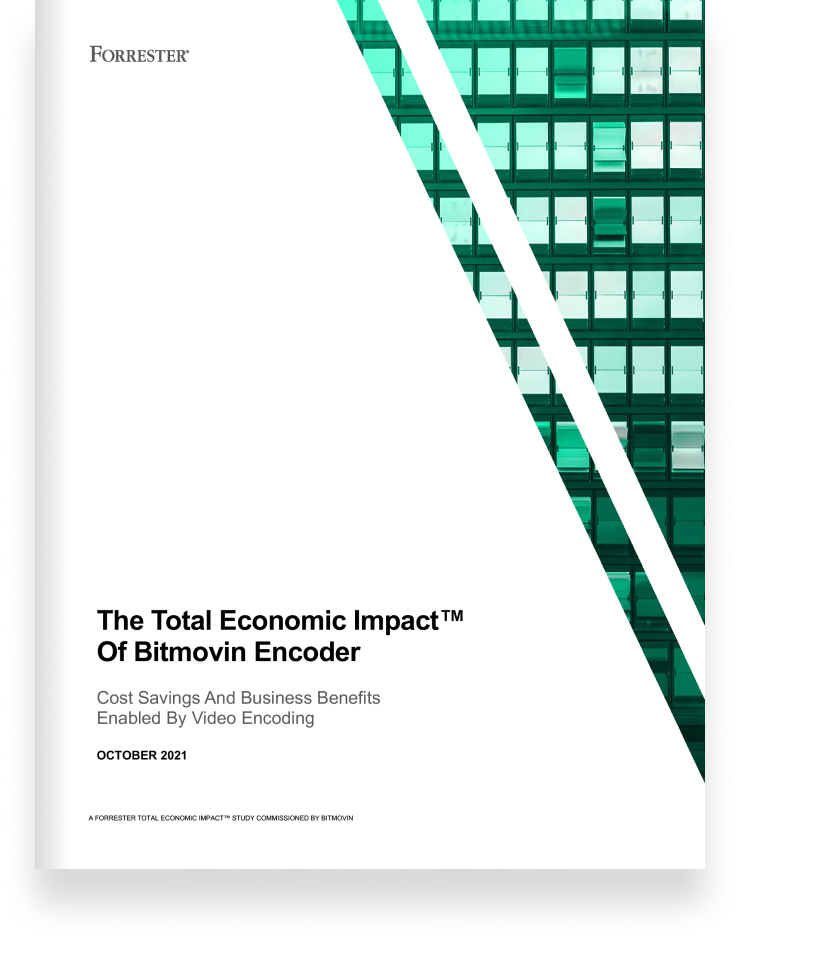 FORRESTER TEI STUDY
The Total Economic Impact™
of Bitmovin Encoder
An efficient encoding workflow process that allows video streaming providers to quickly deliver content across all major devices and platforms, while simultaneously providing the highest quality and reducing costs - does this sound too good to be true?
Bitmovin commissioned Forrester® to determine the efficacy of Bitmovin's cloud-based Encoding solution with a Total Economic Impact™ Study.
"The quality that they deliver is superior. We did a study comparing the quality of the assets, considering the same bitrates, the same encoding settings among multiple different vendors, both on-prem and in the cloud. Bitmovin excelled in that. They use less bitrate and they have better end quality."
— Director of Engineering, Media/TV
The study found that for the composite organization Bitmovin's Encoding solution provided a 355% ROI at $4.05M Net Present Value over the course of three years.
Download the study today to see all of Forrester's findings.
Download the Forrester Total Economic Impact™ Study
What you'll find inside:
This study evaluates and displays how Bitmovin's Cloud-based Encoder impacts an organization's bottom-line based on personnel expenditures, ability to launch in a timely fashion and provide the highest quality streaming experience while reducing OpEx costs.
The Bitmovin Encoder Customer Journey
Analysis of Benefits of Using Bitmovin's Encoder
Total ROI of Bitmovin's Encoder for Enterprise Customers
Testimonials
Analysis of Cost/Pricing